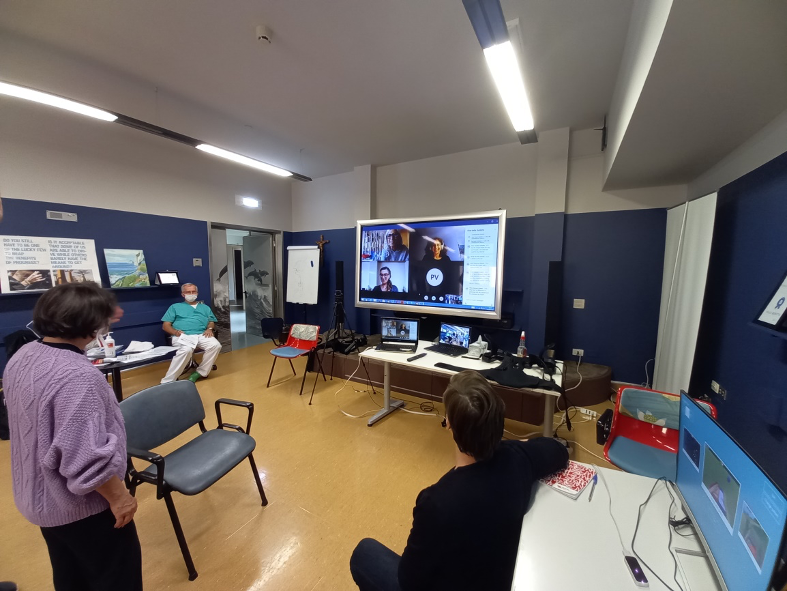 31.01.2021. The Villa Beretta Rehabilitation Centre, Department of Rehabilitation Medicine of VALDUCE Hospital, is equipped with high technological devices for evaluation of patients' functions as well as for customized rehabilitation treatments. From the clinical perspective, the most advanced technology is used daily in all phases of the different possible rehabilitation pathways.
We have a long term expertise in using technology for rehabilitation and have the competencies to support technicians during developing process of devices, from design phase up to the performance of clinical trials and outcome validation.
To properly achieve its objectives, the ReHyb project proposes an interactive and iterative process in order to achieve the best possible technical and scientific results.
In this view VALDUCE, IUVO, SSSA and IBEC organized a demo session at Villa Beretta premises, performed on September 28 and 29, 2020. During this activity a preliminary presentation of an exoskeleton for shoulder anti-gravitational support combined with the performance of serious games for neurorehabilitation protocols in virtual/augmented reality environment was carried out.
The platform employed during the demonstration was an integrated system of the following two technologies: the passive upper limb exoskeleton provided by IUVO and the Rehabilitation Gaming System (RGS) by IBEC.
Physicians and physiotherapists from Villa Beretta and Schoen Clinic as well as a small group of patients attended the demonstration. All other partners of the consortium were connected in videoconference in order to participate and interact during all the demonstration.
The two systems, the upper limb exoskeleton and RGS, were introduced by the experts and then some exercises of RGS protocol were executed while wearing the exoskeleton and shown to the participants.
At the end of the demo each participant filled in a questionnaire regarding their impressions on the systems and their combination.
All feedback coming from all the participants were collected, analysed and shared with the whole consortium.