13.01.2022. The Villa Beretta Rehabilitation Centre, Department of Rehabilitation Medicine of VALDUCE Hospital, has a long-time experience in the testing of innovative technologies for neuro-motor-cognitive rehabilitation. This is the result of a close interaction and sharing experience among the internal team of Physicians, Physiotherapists and Bioengineers and the technical teams of companies, universities and research institutions with which it cooperates.
In this view, after the first demo session held in September 2020, VALDUCE, IUVO and SSSA organized a second demo session at Villa Beretta premises, performed on November 18 and 19, 2021. During this activity, the two exoskeletons from SSSA and IUVO were presented to patients and healthcare operators. In detail, SSSA presented the prototype of its powered shoulder-elbow exoskeleton, developed to assist the most complex patients, while IUVO showed the evolution of their passive upper-limb exoskeleton developed considering the feedback of the first demo session and of the internal collaborative developing process.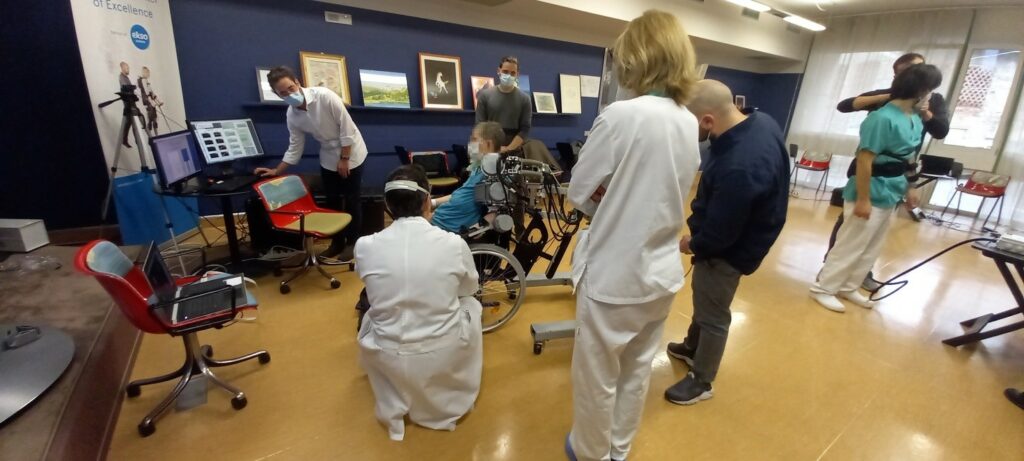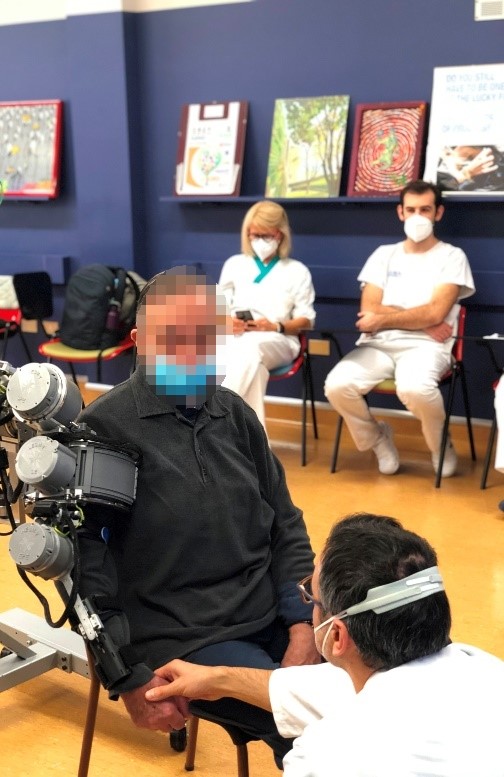 Physicians and physiotherapists from Villa Beretta and a small group of patients attended the demonstration. All other partners of the consortium were connected in videoconference in order to participate and interact during the demonstration.
The two systems were introduced by the experts and some identified target movements were executed while wearing the exoskeleton and shown to the participants. The participants had the opportunity to view the two systems and gave their feedback about different aspects like the wearability, the level of support, the comfort, the interaction between human and exo, the donning and doffing procedure.
At the end of the demo, each participant filled in a questionnaire regarding their impressions on the two systems.
All feedbacks coming from all the participants were collected, analysed and shared with the whole consortium in order to give any possible information to continue the developing process to produce the alfa prototype of Rehyb system that will be tested during 2022.